LET'S MAKE SOMETHING AMAZING
Our wide range of laminates and coatings can help you make your packaging and print materials astound, dazzle, and jump-off-the-shelf.
Whatever you can dream up, we'll make it a reality.
Buckle up! You're about to take a wild adventure into the world of elevated packaging and printing materials. We mean it when we say Case Makes amazing laminates and coatings, so let's see how we can bring your projects to the next level. (WARNING: wear your sunglasses too 'cause we've got a lot of sparkle and shine ready for ya).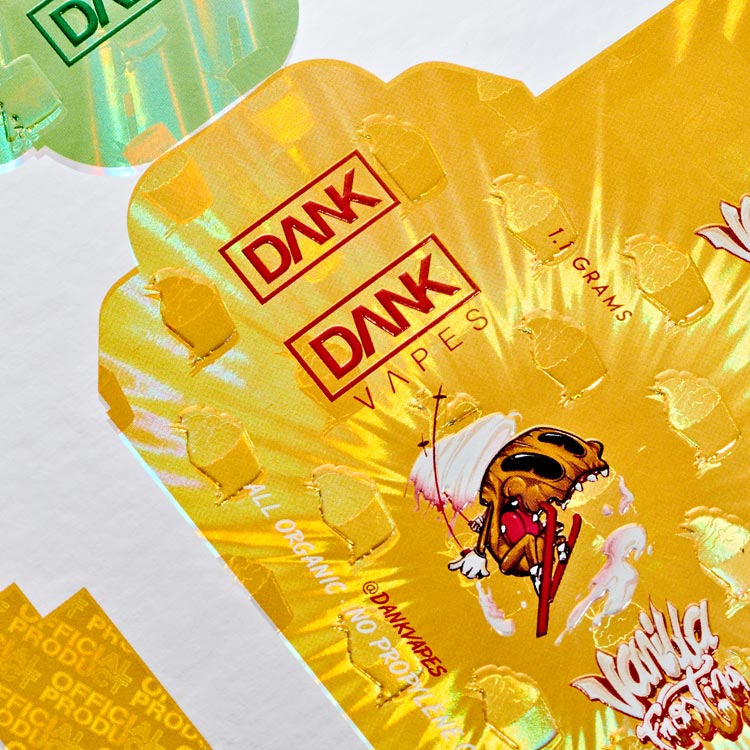 So, you want packaging that excites and has a rainbow laminate that shifts in different light? No sweat. Whether it's cannabis, health and beauty, or intergalactic space travel, our various capabilities and expert team can help you execute unique projects across a range of industries.
feet laminated, toes and all! Whoops, just checked—that's actually 1 billion feet of paper laminated. That makes more sense.
years of laminating experience. In a few more years, our laminating experience can finally try some of the drinks we've made packaging for (responsibly, of course)!
sandwiches are consumed by Americans every day. Yum… is it lunch time yet?
fantastic employees, 2 turtle doves, and a partridge in a pear tree.
I would recommend Case Makes to anyone that would inquire. Although we really appreciate their quality of product provided, we appreciate even more their respect, courteousness, and professionalism.
Julie Thornton
All Packaging Company
Case Paper and Case Makes were two solid companies that have now combined to create a synergized company that meets and exceeds the needs of their clients.
Dave Otis
JohnsByrne Company
I invented the printing press with the hopes that in the future people would use it to print on some of Case Makes' amazing laminated substrates.
Johannes Gutenberg
(probably)
Roosterfish, Porcu-penguins… Animals like these, born from rich imaginations and  creativity, symbolize what we do. Case Makes is here to help you shine by combining state-of-the-art laminates, coatings, and substrates in countless new and imaginative ways. Don't believe us? Check out our toucan zebra! Need packaging that's peacock chic and rhino tough? We're on it. If you can imagine it, we can create it.
Want a price quote? More info? Samples? Knock-knock jokes?
Slice of pizza? Whatever it is, we're here for you!